Second Florida Court Rejects "Cap" on Malpractice Damages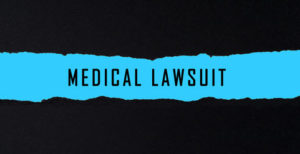 Last year, a Florida appeals court held that a state law limiting certain types of damages in medical malpractice cases was unconstitutional. That decision was appealed to the Florida Supreme Court, which heard arguments this past June. But at least one other Florida court is not waiting for the Supreme Court to rule, and has independently determined the state's caps are unconstitutional.
Mother, Child Receive Over $5 Million in Damages
On October 26, the Florida Second District Court of Appeal issued its decision in Port Charlotte HMA v. Suarez. This is an appeal of a multi-million dollar medical malpractice verdict against a Port Charlotte, Florida, hospital. The plaintiffs are a six-year old girl and her mother, who sued the defendant over negligence that occurred during the daughter's birth.
According to evidence presented at trial, the mother had preeclampsia, a pregnancy disorder commonly indicated by high blood pressure. The only cure for preeclampsia is delivery of the child. In this case, the child was delivered after just 26 weeks.
When delivering a child that premature, medical providers must take special precautions to stimulate the development of the baby's brain and lungs. The hospital's staff failed to do that here. As a result, according to court records, the child "has severe neurological impairments." She will require full-time medical and personal care for the rest of her life.
A jury returned a verdict in favor of the plaintiffs on the issue of medical malpractice. The jury determined the hospital was 30 percent liable for the child's injuries. (One of the hospital's doctors, who previously settled with the plaintiffs, was held responsible for the remaining 70 percent.) The jury awarded over $17 million in damages to the mother and child, which included $5.25 million in noneconomic damages.
In malpractice cases, noneconomic damages refers to "pain and suffering, inconvenience, physical impairment, mental anguish, disfigurement, loss of capacity for enjoyment of life, and other nonfinancial losses." In 2003, Florida legislators limited total noneconomic damages per malpractice incident to $1.5 million. But last year, the Florida Fourth District Court of Appeal, applying an earlier decision from the Florida Supreme Court, held this limit violated a plaintiff's right to "equal protection" of the law under the Fourteenth Amendment to the Constitution.
Although this case occurred in the Second District, the trial court said it was bound by the Fourth District's decision as there was no contrary ruling by the Second District. And in its October 26 opinion, the Second District signaled its agreement with its sister court. In 2014, the Supreme Court struck down the state's cap on noneconomic damages in wrongful death lawsuits. Given that "there is no real distinction" between the situation faced by multiple claimants in medical malpractice cases as in wrongful death lawsuits, the Second District said there was similarly no reason to uphold damage caps for either.
Get Help From a Florida Medical Malpractice Lawyer Today
The Second District's decision is welcome news for medical malpractice victims and their families, although it may be a short-lived victory depending on the Supreme Court's forthcoming review of the Fourth District's prior decision. Regardless of how the Supreme Court rules, if you or your child has suffered due to a healthcare provider's negligence, you should speak with a Clearwater medical malpractice attorney as soon as possible. Contact the Law Office of Paul B. Genet, P.A., at (727) 538-8865 today if you need to speak with someone right away.
Resource:
2dca.org/opinions/Opinion_Pages/Opinion_Pages_2016/October/October%2026,%202016/2D15-3434.pdf