Did Lexiscan Distributors Fail to Warn Patients About Heart Attack Risks?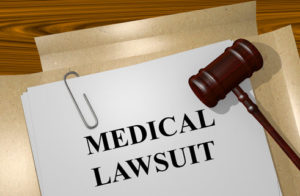 Medical malpractice is not always the result of physician negligence. Doctors rely on pharmaceutical companies to provide them with safe and effective drugs to treat their patients. But when a drug maker fails to exercise "ordinary care" and produces a defective or dangerous product, it can lead to a medical mass tort claim against not only the manufacturer, but also the parties responsible for distribution.
Florida Man's Lawsuit Survives Motion to Dismiss
An ongoing federal lawsuit in Fort Myers demonstrates the type of claims that can arise from an allegedly defective drug. The plaintiff in this case, who is representing himself, went to a cardiac clinic for testing in March 2012. As part of a stress test, clinic personnel administered a drug called Lexiscan, which is designed to increase blood flow and "mimic" the effects of vigorous exercise on the heart.
A few minutes after completing the test, the plaintiff suffered a heart attack. He was taken to a nearby hospital where he again "went into cardiac arrest" and was later admitted to the intensive care unit, where he remained for nearly a week. Consequently, the suffered "permanent heart damage and mental impairment" and incurred several hundred thousand dollars in medical bills.
In November 2013, more than a year after the plaintiff's incident, the U.S. Food and Drug Administration issued a warning with respect to Lexiscan and a similar drug, Adenoscan, noting there was a "rare but serious risk of heart attack and death." The FDA ordered the manufacturers of these drugs to change their labels to reflect these risks.
The FDA's warning came too late for the plaintiff, however, who sued a number of parties connected with Lexiscan. Specifically, the plaintiff alleged that two companies responsible for marketing Lexiscan in the State of Florida failed to provide adequate warnings about the risk of heart attack or death–the same risks acknowledged in the 2013 FDA notice. One defendant allegedly produced videos that instructed physicians on how to prescribe Lexiscan without containing adequate warnings of the risks to patients. The second defendant allegedly distributed Lexiscan to the clinic that administered the drug to the plaintiff, again without warning that a patient might suffer a heart attack or die.
At this stage of the litigation, the trial judge said the plaintiff had alleged "sufficient" facts to proceed with his case and denied the defendants' motion to dismiss. The judge cautioned, however, that the plaintiff's claims against the second defendant in particular are "slim."
Do Not Represent Yourself in Court
As noted above, the plaintiff is representing himself in this case. In general, it is never a good idea to sue someone without the assistance of a qualified attorney. This is especially true when bringing a medical mass tort claim, which not only involves well-financed corporate defendants but complex factual allegations that require expert testimony. If you have been injured due to a physician or drugmaker's negligence and need help from an experienced Clearwater medical malpractice lawyer, contact the Law Office of Paul B. Genet, P.A., at (727) 538-8865, right away.
Resources:
fda.gov/Drugs/DrugSafety/ucm375654.htm
scholar.google.com/scholar_case?case=937808965085212876&hl=en&as_sdt=6,47